Ray White Rozelle are happy to provide you with our free E-book, The Landlord's Book of Frequently Asked Questions.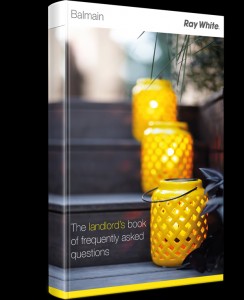 Being a property investor can be financially rewarding but there are many questions that every investor wants to know about the day-to-day management of their investment. We would like to answer each of these questions before you think to ask them, so we have put together this helpful E-book to do just that.
This guide is an open book, full of transparent information and data to arm you with the confidence that your selection of a property manager is the right one and the management of your property is in good hands. You'll learn;
When is the best time of year to advertise my property for rent?

What is best – fixed-term tenancy or periodic tenancy?

How to attract the right tenant

How much will my property rent for?

How can we best prepare our property for rent?

What is tax depreciation? What's in it for me?

What insurance do we need?

…and much more
To download your free copy, simply click here, enter your first name and email address, and we'll send you a copy.