When you purchase a rental property in Sydney's Inner West, you're buying into one of the most desirable areas in the city. But with great property comes great responsibility, especially if you are buying to let the home out. With real estate of this quality, it deserves ongoing professional care – engaging a Ray White Rozelle Property Manager is a great way to ensure your real estate is maintained to the highest standard, while you get to relax and enjoy the rental yields.
What does a property manager do?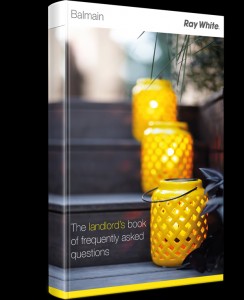 The first question faced by many property investors in Sydney's Inner West is usually "how do I rent my property?", and we're here to help with that.
Managing a property that you have let out to tenants involves a lot of tasks that can be less than ideal when you have work, family and other commitments to focus on. By hiring a property manager, you're getting someone who can do the following for you:
•Pick tenants for your property, including running credit checks and extensive interviews
•Manage and resolve rent payments and tenant issues efficiently
•Complete and file relevant tenancy documents and fees
•Conduct inspections and organise maintenance
•Create value and asset management reports to keep you updated
This should give you an indication of the wide range of services that a professional property manager will conduct. It saves you a lot of time, allowing you to get on with your preferred activities – and perhaps even kick back for a holiday.
Why should you use a property manager?
Before you decide how to handle your property, it is worth considering the benefits offered by hiring a Ray White property manager. First of all, the time benefits are fantastic. Running through a list of prospective tenants can be very time-consuming, as is dealing with any issue that comes up on their end.
Our property managers have extensive experience dealing with all manner of tenants, and are no stranger to managing properties with care and professionalism. You can check in with the manager when you wish, and enjoy the free time you deserve while we keep your house in wonderful shape. we even offer our investors an online portal, so you can check in on your investment at any time.
Using a property manager also links your property up with a series of experienced professionals for any maintenance or repairs that needs to be undertaken. We'll contact top shelf contractors for any work that needs to be done, ensuring your property stays in great condition and continues to appreciate in value.
You deserve to get the most out of your investment, which is why our team members are always studying the market to work out returns for rental properties in Double Bay and surrounding areas.
Ray White: Property Management in Sydney's Inner West
Too often, people decide to manage properties on their own, or use the cheapest management option available for handling their affairs. While the short-term savings may seem good, this can run the risk of poor management of your property – this can be harmful in the long-term. If you want to look into eastern suburbs property management, it's important to engage a manager you can trust to take care of your house.
At Ray White Rozelle our Property Management Department have deep knowledge of tenancy laws, local tradespeople and how to efficiently maintain your property's high quality. We know the care and thought that goes into choosing an excellent property, and you deserve excellent management to match this. Talk to Ray White Rozelle's team to find out more about getting the most out of your investment.
When you engage one of our property managers for your Inner West investment property, you're tapping into a world of professionalism that will benefit your investment for the long-term.
To download a free copy of our Landlord's Guide to Frequently Asked Questions, simply click here.
If you'd like an appraisal of what your property is worth in today's market, or to learn more about our services, simply complete the form below