Exceptional property management equals confidence, and better returns for property investors. Now as a result of our partnership with Property Industry Association, it also means helping the homeless youth of our country.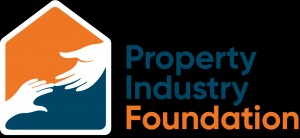 Property Industry Foundation (PIF) brings the property and construction industry together to build and refurbish homes for homeless youth. Unfortunately, of the 110,000 homeless in Australia, 44,000 are under the age of 25. To mark the opening of Ray White Rozelle, we have partnered with PIF and have pledged a portion of fees received on new managements, once assigned to our office, will be donated to assist in their goal of building 125 bedrooms by 2021.
Whether you have a vacant property, or one that is currently occupied but have been considering switching agents, assigning your property to Ray White Rozelle will now have the added benefit of financially assisting this wonderful cause, at no cost to you.
Making the switch is easy – you won't even have to talk to the current Property Manager if you don't want to. Once you have appointed Ray White Rozelle as your Property Manager we take care of everything. There will be no disruption to your tenants, and importantly, no disruption to you. Not only will you enjoy the benefit of our experienced team of David Meadowcroft and Danny Mihajlovic looking after your property, a portion of your fees will be donated to assist the homeless youth of Australia.
To discuss switching your investment property to Ray White Rozelle, call David Meadowcroft on 0412 247 818, or complete the form below.